Dr Martens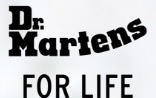 Shoe makers Dr Martens offer a range of 'for life' products. These are designed for longer life, and come associated with a repair or replace offer covering the rest of the customer's life.
Dutch aWEARness

Dutch aWEARness is a sustainable textile company, with a focus on fashion and business-to-business work wear. Their clothing is designed to be re-used endlessly by being 100% recyclable.
Fashion Hire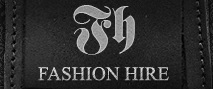 Fashion Hire allows customers to rent designer handbags and provides them with a platform to sell their own used designer handbags.
Mud Jeans

Mud Jeans leases their organic cotton jeans for a year, after that you have three options: 1) keep them, 2) switch them, 3) send them back. All returned materials are recycled and used for new fashion items.
Rent the Runway

Rent the Runway is an online service in the US that provides designer dress and accessory rentals. It has now expanded into retail outlets.
Bandvulc launched a REBM pilot, led by WRAP, to assess the financial viability of developing a re-tread tyre specifically for vans to find the right compound for maximum performance and reliability.
Performance has been excellent and the new tyre – Vanvulc – has introduced an entirely new revenue stream, generating new revenue in excess of £4 million in the first 3 years

Resource efficient and profitable business models around better management of vehicle based assets.
Powervault

Powervault plan to use end-of-life electric car batteries, which still have up to 80% of their peak power and energy storage capacity, for domestic scale electric storage devices for renewable energy.
Zipcar

This is a pay-per-use system for vehicle use. Members book a local vehicle then use the vehicle for an hourly or daily fee.