Below are examples of businesses that are already operating resource efficient business models.
They are companies who have already recognised the value of this approach and made the transition prior to REBus starting. We will be sharing REBus pilot case studies when they have finished developing their REBMs.
We hope these external case studies give you an idea of the types of models operating in various sectors and inspire you to try something new within your own business.
Carpets and flooring
Cleaning products
Construction
Consumer products
Electrical and electronic equipment
Engineering
Furniture
Industrial equipment
Sharing/collaborative networks
Textiles, footwear and accessories
Transport
---
Carpets and flooring
Desso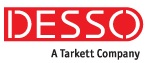 Desso offers a full carpet service to its customers including installation, cleaning, maintenance and eventually removal. Instead of owning the carpet, customers view it as a service provided by Desso, who will then take back the carpet at the end of its life for recycling.
Recofloor

Recofloor operates a vinyl flooring take-back scheme. Uplifted vinyl flooring and post-installation off-cuts are collected in bags and either picked up by Recofloor or dropped off at any participating flooring distributor or Recofloor drop-off site. The recycled flooring is either used to manufacturer new flooring or used to make traffic management products such as traffic cones and road sign bases.
---
Cleaning products
Splosh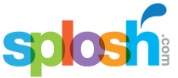 Splosh supplies refills of eco-cleaning products such as bathroom cleaner, detergent and all-purpose spray. You only need to purchase the container bottles once, and then re-use the bottles over and over with your chosen refills.
---
Construction
Modulo Béton
Modulo Béton offers pre-cast concrete, modular units for recycling centres which maximise both the flexibility of site configuration and speed of construction. They also offer waste management facilities for hire.
---
Consumer products
Imagine Project – Islabikes

Children's bike manufacturer Islabikes is setting up a radical new plan to reduce waste. They will rent bikes to customers rather than selling them. The bikes can then be returned to be refurbished when the child outgrows them.
Taxistop

Taxistop continually develops new services which optimise the use of personal goods. Both with regard to mobility and home ownership, Taxistop's motto 'doing more with less' is reflected in all proposed projects.
---
Electrical and electronic equipment
Bundles

Bundles leases a high-end washing machine with the monthly cost dependent on usage.
CeX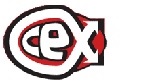 Complete Entertainment eXchange, CeX, takes the buy and sell concept and updates it by specialising in trading digital entertainment products. CeX buy, sell and exchange mobile phones, games, electronics, computers and DVDs directly from the public.
Citrix

Bring-Your-Own-Computer gives employees funds to purchase their own computer or device. This means that the device will belong to the user and not the company.
Cool Curve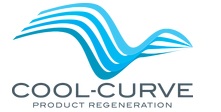 Suppliers of LED light bulbs that are designed to be remanufactured to help avoid valuable components and materials being wasted at the end of the lamp's life. This not only brings the original product back to life but upgrades it to the latest technological status.
Dyson

Upon purchase of a new Dyson vacuum cleaner the company offer to recycle the consumer's old vacuum cleaner for free – whatever the make. Their products are designed to be more durable and repairable.
OCÉ (Canon)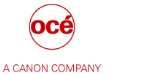 Océ designs their printers so that they can be upgraded, re-used and then recycled at the end of their useful life. Typical Océ features such as robustness and longevity mean that their products are suitable for re-use.
Philips

A 'pay-per-lux' solution, whereby Philips retains responsibility for the performance of the lighting over a 15 year period and the customer pays for the energy consumed through a quarterly fee.
Rentalite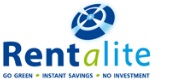 Rentalite provides LED lighting solutions for industrial/commercial premises on a rental basis.
Xerox

Has moved from a product based system (selling a photocopier plus maintenance) to one in which it provides a service (selling the ability to produce copies). Equipment is designed for remanufacture and resource efficiency.
---
Engineering
Rolls-Royce

Provision of 'power by the hour' or total care packages where customers buy the capability the engines deliver, whilst Rolls-Royce retains responsibility for maintenance as well as risk. Includes servicing, repair, remanufacturing and replacement.
---
Furniture
Office Clearance

Re-distribute end-of-life furniture and electrical equipment back in to the market place after restoration.
Sustain, part of the Senator International Group

Collection, disassembly and remanufacture of office furniture. The service also enables the existing product to be upgraded.
Vitsoe

Vitsœ designs and builds furniture to last as long as possible. Most Vitsœ furniture comprises of recyclable aluminium, steel and compostable wood that is assembled with mechanical joints to permit repair and end-of-life dismantling.
Zoot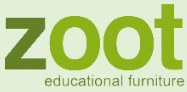 Zoot provides a comprehensive, sustainable and environmentally friendly solution for buying new, and the resale or recycle of redundant school furniture and accessories in the educational sector.
---
Industrial equipment
Caterpillar

A remanufacturing and rebuild business model focused on restoring components and products to like-new condition. This enables Caterpillar to achieve another productive life cycle for each item with minimal need for additional resources.
Danfoss

Danfoss Solutions guarantees energy savings for industrial companies and is paid according to the energy performance of their installations. Customers are compensated if savings are less than those guaranteed.
---
Sharing/collaborative networks
OuiShare

Connects a collaborative economy ecosystem by organising a wide range of events, fostering online conversations and building meaningful relationships.
ShareNL

The aim of ShareNL is to boost collaborative consumption by supporting sharing platforms across the Netherlands.
Turntoo

Turntoo is an intermediary platform that treats products as resource banks, facilitating resource management between manufacturer, supplier and end-user. In a collaborative project with Philips, they pioneered the 'pay-per-lux' model.
---
Textiles, footwear and accessories
Alt-berg Bootmakers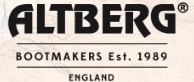 Handmade boots to order and resole service for walking, motorcycling, the military and the police force.
Bag Borrow or Steal


Bag Borrow or Steal leases luxury fashion accessories and purchases similar used accessories.
Dr Martens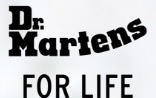 Shoe makers Dr Martens offer a range of 'for life' products. These are designed for longer life, and come associated with a repair or replace offer covering the rest of the customer's life.
Dutch aWEARness

Dutch aWEARness is a sustainable textile company, with a focus on fashion and business-to-business work wear. Their clothing is designed to be re-used endlessly by being 100% recyclable.
Fashion Hire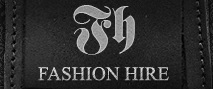 Fashion Hire allows customers to rent designer handbags and provides them with a platform to sell their own used designer handbags.
Mud Jeans

Mud Jeans leases their organic cotton jeans for a year, after that you have three options: 1) keep them, 2) switch them, 3) send them back. All returned materials are recycled and used for new fashion items.
Rent the Runway

Rent the Runway is an online service in the US that provides designer dress and accessory rentals. It has now expanded into retail outlets.
---
Transport
 Bandvulc

Bandvulc re-tread tyres for commercial trucks. Their incentivised return business model enables customers to return used tyres in exchange for an incentive which might be cash, a voucher or a discount on a new purchase.
Bandvulc launched a REBM pilot, led by WRAP, to assess the financial viability of developing a re-tread tyre specifically for vans to find the right compound for maximum performance and reliability.
Performance has been excellent and the new tyre – Vanvulc – has introduced an entirely new revenue stream, generating new revenue in excess of £4 million in the first 3 years
Carillion

Resource efficient and profitable business models around better management of vehicle based assets.
Powervault

Powervault plan to use end-of-life electric car batteries, which still have up to 80% of their peak power and energy storage capacity, for domestic scale electric storage devices for renewable energy.
Zipcar

This is a pay-per-use system for vehicle use. Members book a local vehicle then use the vehicle for an hourly or daily fee.